PureH – "Paracusia" at 12th Black & White Audiovisual Festival in Porto – Portugal
Black & White is a festival that celebrates an essential aesthetic form in audiovisual Arts. Now on its 12th edition the B&W Festival will once again bring the spirit of independent production to the City of Porto.
20 – 23 May 2015
Rua Diogo Botelho, 1327
4169-005 Porto
Portugal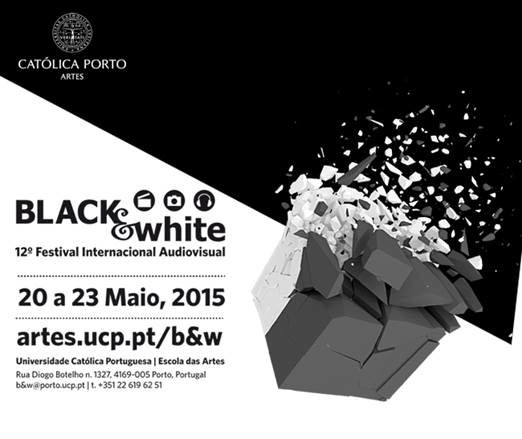 De 20 a 23 de Maio de 2015, a Escola das Artes da Universidade Católica no Porto volta a abrir portas a estética a duas cores. A 12a ediçao do Festival Audiovisual Black & White, que recebe vídeos, áudio e fotografias a preto e branco, levará a competiçao obras provenientes dos 4 cantos do mundo.
Com características únicas a nível mundial, a iniciativa nasceu da necessidade de responder a uma crescente sensibilidade do público para a especificidade do preto e branco, abandonando o preconceito que relaciona esta estética com obras dos primórdios do cinema.
Além da aposta em vídeos e fotografias a duas cores, o festival estimula igualmente a criaçao de ambientes sonoros que remetam para o "preto e branco".
Ao longo de quatro dias, para além das competiçoes, serao levadas a cabo diversas actividades ligadas ao mundo audiovisual, desde artist talks, screenings, até extensoes de outros festivais internacionais. As noites serao também animadas com um programa cultural paralelo.