PureH track "Krun Macula" on To:Pluto Cassette Tape Compilation (Sediment Arts)
Orders to: contact@pharmafabrik.com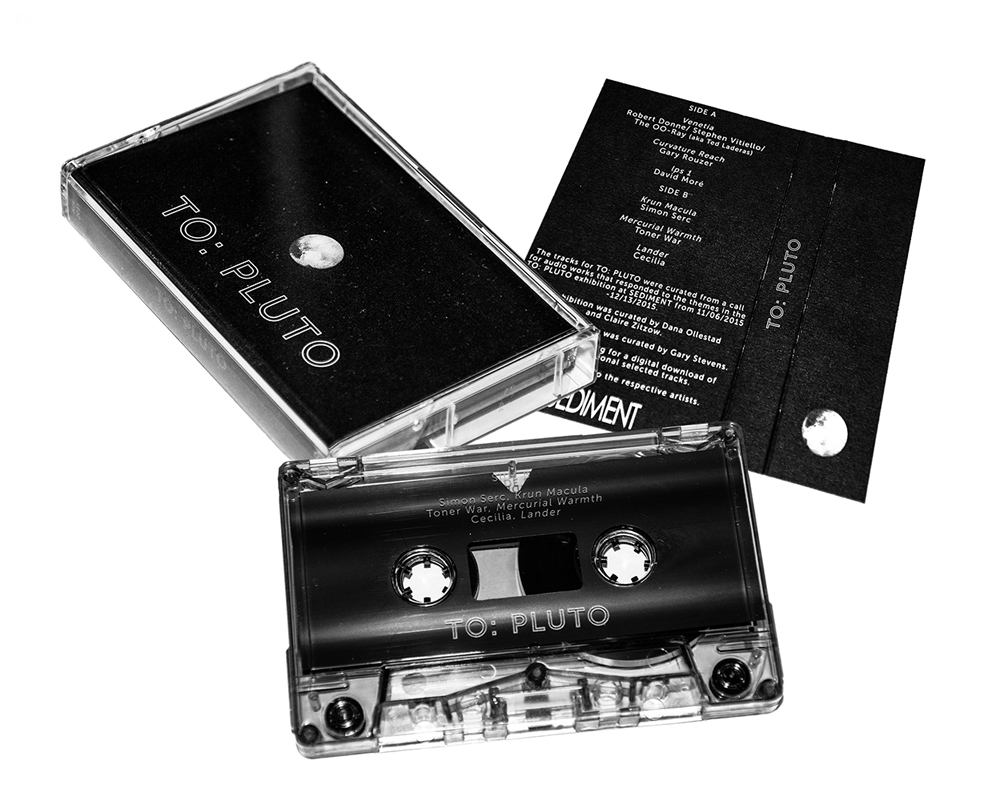 In July of 2015, the NASA satellite New Horizons imaged Pluto in an unprecedentedly close flyby. Mankind's knowledge of what the Pluto system is will expand exponentially and yield exciting discoveries over the next days, months, and years. The fastest spacecraft ever launched, New Horizons has traveled more than nine years and three billion miles to reach its primary target. An entity of science fiction is being ushered into the realm of science, the mysterious is being made known, and another frontier is being surveyed. Will this be considered a "landmark" moment in history? What does this matter to us considering our current state of social and environmental affairs? Economic, racial, and personal inequality and injustice run rampant, wars continue to be waged, and this monumental achievement is steamrolled by normalcy.
In conjunction with the To: Pluto exhibition, Sediment is excited to release a curated collection of sound works and music that respond to the subject of the exhibition and the themes surrounding it. To address the time duration of the New Horizons' flight from Earth to Pluto of 9 years, 5 months and 25 days, all tracks are 9 minutes, 5 seconds, and 25 milliseconds long.
The To: Pluto exhibition was curated by Dana Ollestad and Claire Zitzow. The audio tracks in the To: Pluto compilation were curated by Gary Stevens. Logo design by Dana Ollestad. Tape design by Claire Zitzow.
LINK: https://www.discogs.com/Various-To-Pluto/release/8060426